A Casualty of War
by
Charles Todd
A Casualty of War, by Charles Todd, is set in the dying days of World War I, and sees Sister Bess Armstrong serving in a forward aid station on the Western Front.  While on leave she meets an officer and they strike up a brief friendship.  Next time she sees him is as her patient.  Patched up he returns to the Front where not long thereafter he is returned again with a stomach wound.  Both times he claimed it was a distant (British) cousin who shot him.
Shipped back to England and a psychiatric Captain Travis is found restrained because hospital staff thinks he is 'mad'.  Bess disagrees and sets out to help him find his English half of the family.  Captain Travis' family moved to Barbados generations earlier due to a family rift.
The welcome Bess and her chaperone received upon arriving in the village where the British side of the Travis family live, is less than welcoming, and it takes some time find discovered why.  Two attempted murders, one murder and an assault, all take place prior to the mystery being unravelled.
I enjoyed A Casualty of War, that partly being due to Rosalyn Landor's narration.   Ms Landor brought the upper class English characters to life with each of her character voices.
Goodreads places A Casualty of War in the 'Crime/Thriller' genre.  I would suggest it is more of a crime/mystery novel.  Either way one looks at A Casualty of War it is an enjoyable story.
I have rated
A Casualty of War
only two stars.

Goodreads readers have rated
A Casualty of War
an average of
stars
from 2,390 ratings and 329 reviews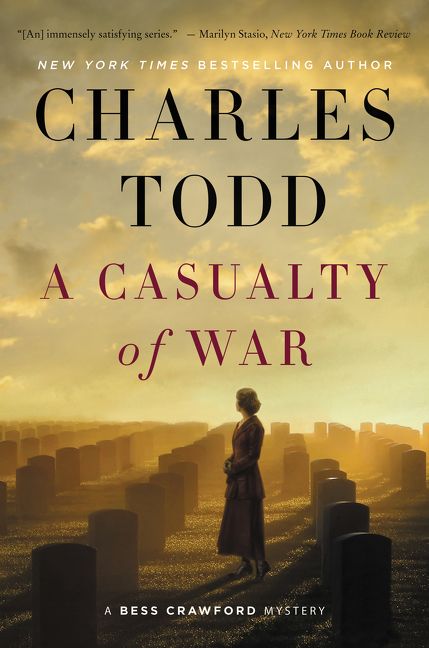 A Casualty of War
can be purchased online at